927 Hwy. 48 East
Tylertown, MS 39667
601-876-3985
601-876-5410 (fax)
Welcome
Parent Teacher Organization
We are committed to improving our school community relations at Dexter Elementary. Therefore, we are excited to publicly invite all parents and stakeholders to a meeting to establish a "Parent Teacher Organization." We will be establishing and electing officers for that purpose during our initial meeting. The PTO will help to establish and/or approve the school's "Vision" and "Mission" statements, as well as discuss expectations related to student's, teacher's and school's goals/needs. I also plan to report the current state of affairs from the Principal's perspective at each meeting.
​
If you have any questions regarding this issue, please feel free to contact me at your convenience. Thank you in advance for your time and consideration.
Allen Dyess, Principal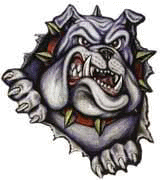 Dexter Attendance Center participated in Red Ribbon Week. Every year the schools are encouraged to participate in the National Red Ribbon Campaign to encourage kids to participate in drug free activities. Dexter Attendance Center participated in this very important campaign. The students were allowed to dress for different activities on different days. This years theme was "Send a Message, Stay Drug Free."
· Monday: "Sock it to drugs"- wear crazy socks.
· Tuesday: "Team up against drugs" wear your favorite team shirt
· Wednesday: "Give drugs the boot" yee-haw dress like a cowboy/cowgirl
· Thursday: "Say BOO to drugs" – wear a costume
· Friday: "Use your head wear red" – wear a red shirt
Dexter Attendance Center celebrated Veterans Day on November 13, 2019. Veterans were asked to attend for recognition and a Thanksgiving meal was served in the cafeteria afterward. Kindergarten & 1st grades sang "Yankee Doodle" while the 2nd & 3rd grades sang "Grand Ole Flag" and "God Bless America." The 5th and 6th grade classes picked poems to read for the veterans.Thanks to all Dexter parents, community, and staff for a great program.
Dexter Booster club and staff showed its appreciation to Mrs. Deloris Breland for all of her hard work and dedication to Dexter Elementary. February is school board appreciation month so the booster club and staff gave Mrs. Breland a card and a gift to show how much she is appreciated. She is a dedicated member of the Dexter community as well as the school. Mrs. Breland not only serves on the school board but she also donates her time to Dexter by participating in events and donates monetary amounts to make these possible. We would also like to say thanks to all of our school board members and our superintendent who endeavor to make the schools in Walthall County a better place for our students.