927 Hwy. 48 East
Tylertown, MS 39667
601-876-3985
601-876-5410 (fax)
Welcome
​

​
Dexter Attendance Center is made of outstanding students in grades K-8. Our school is dedicated to providing academic excellence to each and every student. Our faculty and staff are full of dedicated and caring professionals. Dexter Attendance Center is committed to creating a safe environment for all students.
​
Kim Brumfield
Principal
​
Vision:
Teachers teaching, Students learning, School improving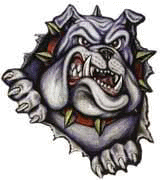 2nd Grade


Blue Ribbons
Nevaeh Brown


Red Ribbons
Noah Felps
Kaydence Thomas
4th Grade
Blue Ribbons
Malley Chouest
Bailey Germany
Ryi'myrakle Halton
Asia Gamble
Drake Williamson

Red Ribbon
Brett Sanchez

White Ribbon
Lainey Delatte
3rd Grade



Blue Ribbons
Kaiden Brister
Mark Felps
5th Grade
Red Ribbon
McKenzie Hoskins

Honorable Mention
Skyler Melton
8th Grade
Blue Ribbons
Nataijah Magee
Odarion Cotton

Red Ribbon
Idesha Pittman
Dexter Jr. High Basketball Teams
Kindergarten through second grades visited the local Charlie Brown's Tree Farm. The students enjoyed face painting, storytelling, and picked out a tree for their classroom. Thanks to our school board for allowing them to go, and to the tree farm for making great memories.
Dexter Attendance Center celebrated Veterans Day on November 13, 2019. Veterans were asked to attend for recognition and a Thanksgiving meal was served in the cafeteria afterward. Kindergarten & 1st grades sang "Yankee Doodle" while the 2nd & 3rd grades sang "Grand Ole Flag" and "God Bless America." The 5th and 6th grade classes picked poems to read for the veterans.Thanks to all Dexter parents, community, and staff for a great program.
Dexter Booster club and staff showed its appreciation to Mrs. Deloris Breland for all of her hard work and dedication to Dexter Elementary. February is school board appreciation month so the booster club and staff gave Mrs. Breland a card and a gift to show how much she is appreciated. She is a dedicated member of the Dexter community as well as the school. Mrs. Breland not only serves on the school board but she also donates her time to Dexter by participating in events and donates monetary amounts to make these possible. We would also like to say thanks to all of our school board members and our superintendent who endeavor to make the schools in Walthall County a better place for our students.
Dexter Attendance Center participated in the food drive to replenish the local food pantry. The students were asked to bring nonperishable items to donate. This teaches students about giving back to their community and helping others in need. Hunger and poverty are things that students need to learn about and how they can help others. Thanks to all students and parents who donated.