881 Hwy. 27 North
Tylertown, MS 39667
601-876-2580
601-876-4155 (fax)
Welcome
Salem Attendance Center, home of the mighty Wildcats, is a K-12 public school with an enrollment of approximately 500 students. We offer a wide variety of academics to meet the needs of students as well as many extra-curricular activities in which they can participate. Salem has a highly-dedicated staff that is committed to providing academic excellence to each and every student while ensuring a safe learning environment in the classroom. Because values are important in this small community, teachers and parents, alike, are committed in making sure that students receive guidance relating to ethics and morals beginning in kindergarten and continuing until graduation. The vision of our administration and staff is to provide a diverse learning environment where our students develop the skills they need to become leaders in our community and society. Vanessa Boyd
Principal
Salem Attendance Center
Registration
Monday, July 12 - Friday, July 16
8:30 am - 12:30 pm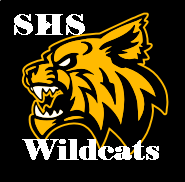 Sports Schedules
Salem fifth graders getting CANNED for Earth Day.
The fifth graders at Salem have been collecting cans to recycle all year! We have a 55 gallon bag almost full! Coach Chris Taylor is planning to take them to recycle at the end of the year. We are learning how making small changes can make a big impact when it comes to protecting our planet.

The Great Cookie Election
We had our school wide reward of Popsicles from the Principals yesterday for displaying positive behavior for the month of August!
Credible and Appropriate Websites
​
​
www.encyclopedia.com (More than 100 reliable sources:encyclopedias, dictionaries, thesauruses, etc.)
​
www.infoplease.com (This site provides information on history, government, science, business, people, etc.)
​
www.bartleby.com (This site provides access to books, poetry, proverbs, quotations, etc.)
​
www.loc.gov (Library of Congress--It's THE Library!! It has links to art, religion, history, science, government, law, maps, sports, etc.)
​
​
www.sweetsearch.com (links are provided to sites about web research; English literature, poetry books, citing sources; Shakespeare; algebra; geometry; trigonometry; pre-calculus; statistics; economics; government; world history; United States history; biology; physics; chemistry; test preparation; computers; applying to college; Spanish; etc.)
​
​